Meanwhile back at the ranch…
Albies comes back after 3 months on the IL with a foot fracture and immediately fractures a finger sliding into 2nd.
No surgery, they're saying he might be back sometime in the postseason
Yordan named player of the week
I guess this was reported on back in June when he signed but I missed it. Osuna has been pitching this season in Japan…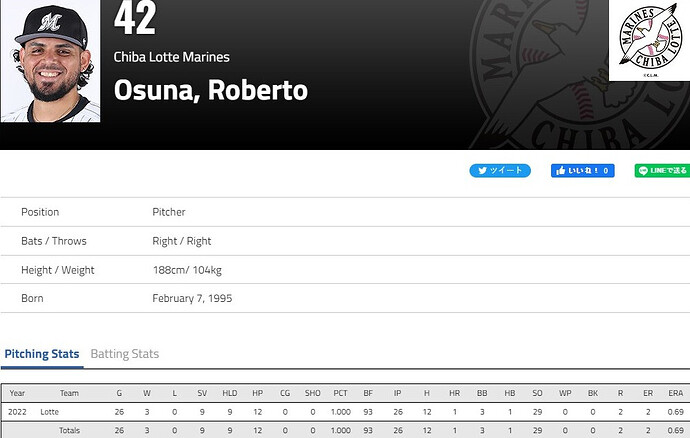 Apparently Judge had 5 ABs yesterday and all 5 balls were hit 110mph or greater. 1st time in statcast history.
That's what the Ray's broadcast said. Pretty fucking amazing, like him or not.
A guy exceeding his established standards, if he was on any other team, save the Dodgers, would have raised a particular kind of suspicion. That is pretty fucking amazing too. He was such a hypocritical douche about losing the MVP to Altuve – while his team was also cheating. I can only say, fuck that guy.
Time heals all wounds. I was wondering why all the ire for such a talent until I looked up his comments about the astros from '17. What a hypocritical douchnozzle. (I think I learned that term here). Who is he kidding??? Right in his ear, I tells 'ya. Right in his ear.
He pimped the heck out of that F7
(And also does anyone else's brain read Gwinnett Strippers when they see this team name)
That ball barely reached the warning track. I wouldn't have told him, let him pimp all the way to the plate given him high-fives in the dugout. Then explained when he asked why his team was heading back out to defense when he thinks there are only two outs.
Oh, I think you would have told him quite a few things.
Feels like 680 were against the Astros.
He has had an incredible year.
No, only 645 were against Houston. You can look it up.
He has played in 300 games against the Astros and has 62 HRs against them. He has played in 199 games against the Cubs and has 59 HRs against them.
Shocking to realize there were teams he terrorized worse than ours.
Nice to see Chavez Ravine immediately erupt into spontaneous cheering. Classy baseball-first response from the opposing fans.