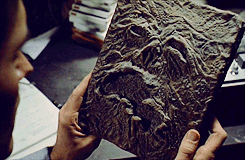 I have no idea what will be on it. It has not shipped yet.
Never for me, along with Game 6 in 1986.
I can never bring myself to watch the losses.
Mournfully, I've watched the '86 Game 6, the '93 Oilers meltdown (those games will always cut me to my core), but not the '19 Game 7.
I just can't for some reason.
I watched a video on YouTube of the one most "backbreaking" play of every World Series since 1996 or something. I had to turn away when they got to 2019 because I knew what was coming.
Incidentally, they had Chas's catch in CF as the one for 2022
Saw that today too.
Skipped over 19 and 21.
I cannot watch 2019 game 7 again.
Another game I cannot watch again is NLDS game 3 in 1999. I can't watch Walt Weiss's catch on Tony Eusebio's rocket up the middle that should have scored Caminiti. Who knows how that series would have ended up had that ball have went through.
21 wasn't as painful. Just got beat.
Agreed. We just weren't hitting, they were, series over. It was disappointing, but it wasn't like the series turned on one play or AB.
Even so, I was happy to skip ahead to 22.