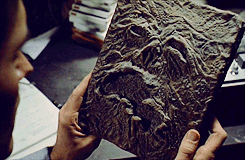 I have no idea what will be on it. It has not shipped yet.
Never for me, along with Game 6 in 1986.
I can never bring myself to watch the losses.
Mournfully, I've watched the '86 Game 6, the '93 Oilers meltdown (those games will always cut me to my core), but not the '19 Game 7.
I just can't for some reason.
I watched a video on YouTube of the one most "backbreaking" play of every World Series since 1996 or something. I had to turn away when they got to 2019 because I knew what was coming.
Incidentally, they had Chas's catch in CF as the one for 2022
Saw that today too.
Skipped over 19 and 21.
I cannot watch 2019 game 7 again.
Another game I cannot watch again is NLDS game 3 in 1999. I can't watch Walt Weiss's catch on Tony Eusebio's rocket up the middle that should have scored Caminiti. Who knows how that series would have ended up had that ball have went through.
21 wasn't as painful. Just got beat.
Agreed. We just weren't hitting, they were, series over. It was disappointing, but it wasn't like the series turned on one play or AB.
Even so, I was happy to skip ahead to 22.
I love watching fan videos of big moments.
I like this one for 2 reasons:
Although brief, from this angle you get another perspective on how ridiculously high the top of the batters eye is.

At the end the 2 Phillies fans can do nothing but stand there with fail smiles.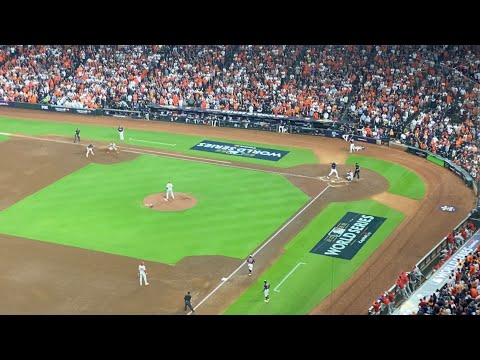 the Phillies have great fans, by the way, and the ballpark is very family-friendly (and awesome in many ways)
Great ballpark and great food there.
"Put the ball in play"
[Narrator] He did not.
best outdoor lighting of any stadium i have been in
their "club" behind home plate is the best i've experienced for boozing. the bartenders wear tuxedos and mix anything (they start with fresh limes for margs, as a key example). i died inside when we sold our seats due to covid. business friends would come down from NYC when the yanks or mets were in town, knowing i could get those seats and they could never sit 8 rows behind home plate in the city.
There was a time, 40 years ago or so, when Philly fans were famous for being a very tough crowd
It didn't realize that had changed.
Eagles fans are still the scum of the earth.
Worse than Yankees fans.
Awesome video. When it pans up and briefly shows the RF foul pole, my brother and I were in 334 watching Yordan hit that fucking ball on a rope.
Goddamn, that was a month ago??