Who is ready for Postseason? Figured the Wild Card round should have it's own thread
Heading home to cook food and watch games
Days like this make me thankful that I work from home and I can just have the games on beside me all day
I work in Tech every day but I am still amazed by it sometimes. Here I am at 30,000 ft. watching the wildcard game live. And, logged into a forum so I can chat about it with my friends. What a great age we live in.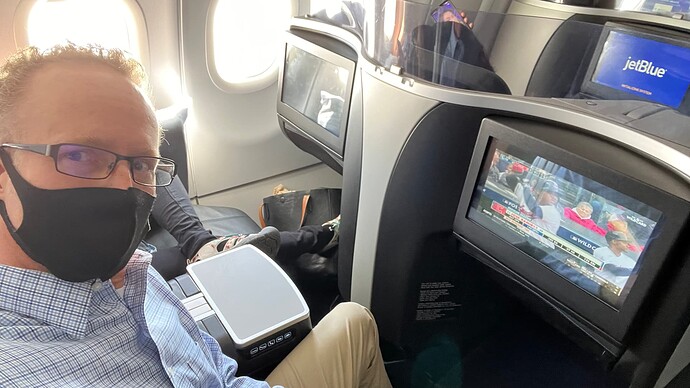 So, who do we want to win this game? I'm inclined to say the Rays. Each Guardians game this year gave me heartburn.
I fear neither and would much rather face either of them than either of SEA/TOR
I just want to see a good game
Probably rooting slightly for the Rays because I have a soft spot for them
I used to have a soft spot for the Rays but not since 2020.
The 2020 Rays only bother me because they let the Dodgers win a WS
Teams have to do more than beat the Astros to make me hate them.
The Astros had no business beating that Rays team. That comeback would have been a miracle.
And it almost did. I don't lose sleep over the 2020 team. That is reserved for 18, 19 and 21
I'm rooting for the Rays, partly because I hope whoever wins this series bends the Yankees over, and I think the Rays have a better shot at that.
and 98
I don't lose too much sleep about '18, iirc half the team was banged up.
They were. But a couple balls bounce different and the Astros might go back to back
Mine are 1980, 1986, 1998, and 2019. The Braves were a better team last year, and 2020 was a minor miracle.
But for two pitches, the Astros could have easily gone back-to back-to-back.
2020 doesn't count. The WS winner that year has an asterisk.
I wasn't around for 80 or 86 and was very young in 98.
18 gives me nightmares mostly because it was the first time since 05 that the Astros hadn't delivered when I thought they would. The Altuve homerun interference call in game 4 is probably the most angry I have ever been in my 30 years on this earth and I'm still not over it. And that fucking ledge in Boston in game 2. Fuck that fucking ballpark.
Yeah I'm not over 18
19 was a daze for me. I was just in disbelief and I can't even recall seeing the last 3 innings of game 7