Texas started like the entire team was on strike, comes back to lead Tech 28-21 at half.
mumps can be a bad thing for grown men
Get your fucking vaccinations.
Testing. This doesn't improve the conversation but OU sucks!
Leach has a bad case of Needs To STFU.
I see AD's everywhere taking Leach's name back off their potential coach list.
My kids are at the Auburn/Bama game. My daughter just saw a sign that said, "this sign is tougher than Alabama's schedule". I hope the sign guy is correct and that Auburn can beat Bama today. That will also take care of the committee's issue of trying to find a place for Bama.
I've never understood the love affair that a lot of Texas fans have had for Leach. Dude is a character but I wouldn't want him as my coach.
Potential OSU LSU championship game looks pretty enticing
He's a "character" without character.
I was involved in Leach's suit v Tech representing a Regent and read all the depositions. Leach told the Chancellor to go fuck himself. That would get most people fired.
It was a great game. I am glad both my kids were in the stadium for it.
Little known stat. Saban is 0-8* verses a 9 win Auburn team. This was Auburn's 9th win this season.
*includes his time coaching at LSU
Since he is a genius, Tom Herman should be able to make the right hire this time.
So, my son was one of the ones who stormed the field at Auburn. Though he didn't so much storm the field as he came off the top rope onto the shrubbery.
Needless to say, he lost the battle with the shrub and had a nice couple of wounds for his efforts.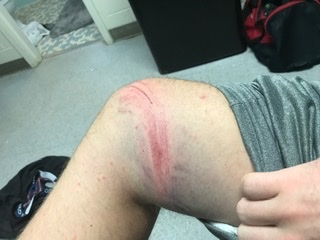 And being a clever kid decided to make the best of it to show his MLB allegiance.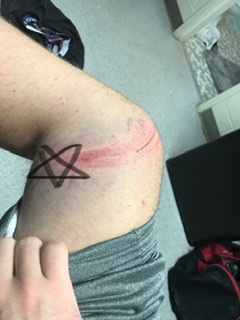 BTW he said his foot slipped…
Ouch! Did he get to the field eventually?