Top 10 teams in Defensive Runs Saved…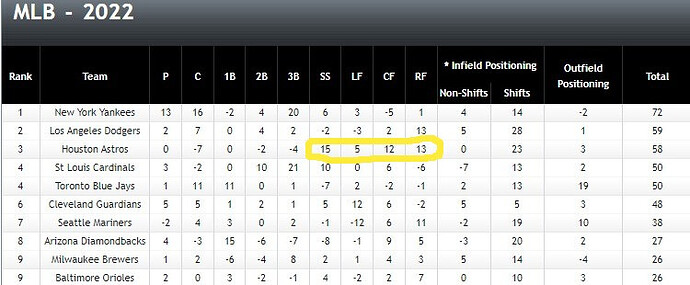 Tucker 1st among all RFs with 13 DRS.
Pena 2nd among all shortstops with 13 DRS (Correa is tied for 17th with just 3 DRS).
McCormick and Meyers among a group tied for 17th among CFs with 2 DRS apiece (Siri had 8).
Yordan with 3 DRS (in 304 innings out there) and Brantley with 2 DRS (in 249 innings) in LF.