It feels like my wife and I have less and less interests in common as the years go by.
She loves to paint ceramics so I decided to try it.
Nothing I would do alone but I will do it again with her so we are together.
Certainly not great but not bad for my first attempt.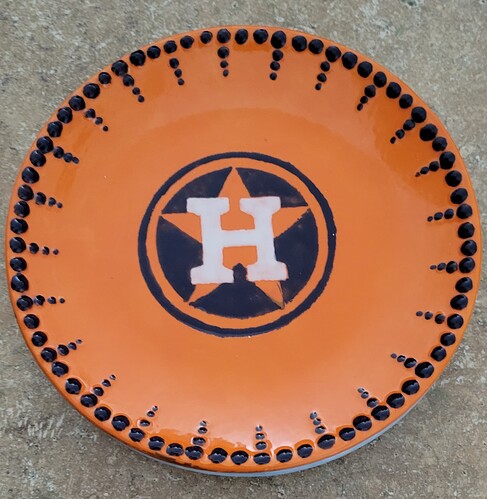 I need a stencil for the star.