Here's a clip about the B-17 on display at RAF Duxford.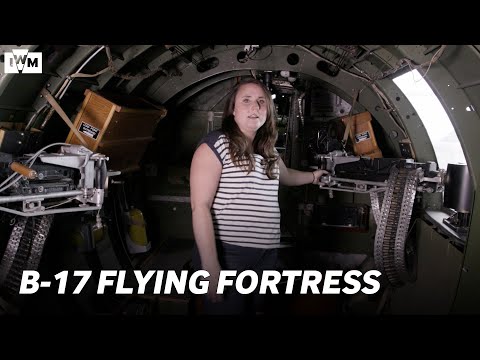 The air-centric Imperial War Museum campus there has an amazing collection of aircraft, and a section dedicated to US aircraft. It has WW2, Cold War and modern aircraft, including a Spitfire, Lancaster, Mosquito, Harrier, B17, B29, B52, SR-71, U2, A10, Concord and many, many more. There's also a land war exhibit and an American War Cemetery.
This clip discusses the American exhibition and the cemetery.
If you're ever in London and like this sort of thing, Duxford is a can't miss trip. It's an hour from London by train, near Cambridge, but it takes more than a day to get through everything so maybe plan on staying in Cambridge overnight…which doesn't suck.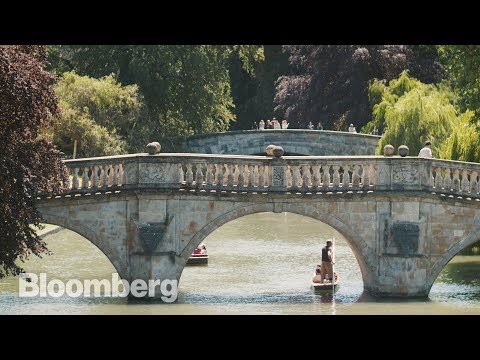 OutSTANding suggestion. My son and I are airplane fanatics, and we visit flight museums wherever possible. This place appears to be right up our mews.
One of those clips mentions there is an air show there in the summer. Seems like the optimum time to go.
Yeah, an airshow somewhere is our next move. A return trip to Seattle is on the list as well as an inaugural trip to DC. It wasn't that long ago that I discovered that the Museum of Air and Space has a second location out by Dulles. Two for the price of none!
I also love aviation stuff. My favorite uncle flew P-51s in The War, and my brother was a private pilot for many years. I have read Stick and Rudder and love the museum in DC. I wish I had known about the museum in London when I was there.
The aviation museum in Seattle is ridiculous. You should go up there while the Astros are in town and have a nice look around.
I went to Duxford as a kid. Now I want to go back.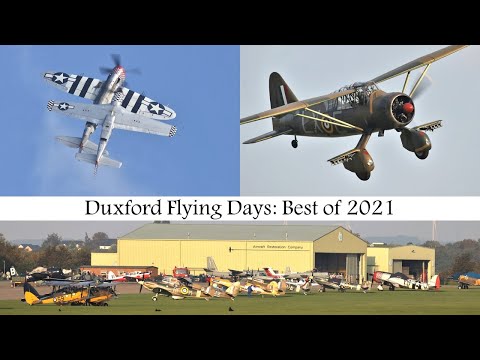 The last air show I went to was at Biggin Hill, with it's famous "bump" that was actually a valley at one end of the runway that made it feel like the ground was rushing up at you if you were coming in to land at that end. I can tell you from personal experience that it's incredibly unnerving and takes all of your mettle not to climb instinctively.
Anyway, at the show, a Spitfire did a high speed run along the runway towards the "bump". As it cleared the end of the runway it dropped out of sight into the valley for what seemed like too many seconds, only to reappear, climbing to the heavens and into a "victory" roll. Not a dry eye in the house.
My favorite plane of WW2 is the Mosquito, and that's what I would've wanted to fly, but IMHO the Spitfire is the most beautiful machine ever created by man.
ETA: On about the 16 min mark of the clip above, you'll see a two-seat trainer painted in bright red and white colors. That's a Chipmunk, and it was the first plane I ever flew. And I mean I flew it, including performing a loop while the pilot (in the front seat) had his hands on top of the instrument panel so I could see it was all me. Aged 15.
I was thoroughly impressed by that one. Not sure why I wasn't expecting much, but I could have spent all day there. I highly l recommend as well.
The museum at Dulles is super. If possible get there when it opens and go while schools are in session.
Two pieces of sage advice I will do everything I can to heed.
I went to Duxford maybe 20 years ago. It was at least as good as everybody has suggested. Be sure to spend some time back in the restoration area. When I was there they were putting a Fieseler Storch back together (one of my favorites for some inexplicable reason), and they had just received the bones of a Zero that had been pulled out of a lake somewhere. They were also accumulating parts for a B-24 Liberator. It's fascinating to see the skeletons of these aircraft.
Another whole hearted recommendation for the Air & Space Museum at Dulles.
Chuck, highly, highly recommend the Udvar-Hazy Air and Space Museum at Dulles.
When I was based at Dulles with my first airline, we were often privy to see which new aircraft were being brought in to the museum as their intake hangar/facility is at the SW end of the airport near the departure end of Runway 30. It was always cool taxiing past it and taking a peak before takeoff.
Hopefully they got a polaroid of it.
Good ol' crosswind practice!
We had some downright awful windy conditions landing in Burbank 3 weeks ago. It was one of those, "get it on the ground, no style points" days. Eeesh.
That's an "E-Ticket" ride. I once landed at John Wayne airport during a very strong Santa Ana wind and became a little disconcerted when I could look straight down the runway from my starboard window seat.